Audrey Hepburn inspired haircut for Kaitlin
Bringing your client's inspiration to life
Audrey Hepburn inspired haircut for Kaitlin Includes:
1
Hour
,

47

Minutes of Video
Lifetime Access
8

Reviews
Audrey Hepburn inspired haircut for Kaitlin
Join Judith Viola as she assists her model in going short for the first time with this Audrey Hepburn inspired pixie. This lesson will help you identify the details that are important to your client as they are making a big change, and execute them with confidence.
You Will Learn:
train your eye and ask the right questions to break down an inspiration photo
use your knowledge experience to make informed creative choices
create a classic short shape using your straight razor
pay attention to the details to ensure a beautiful growout
Instructor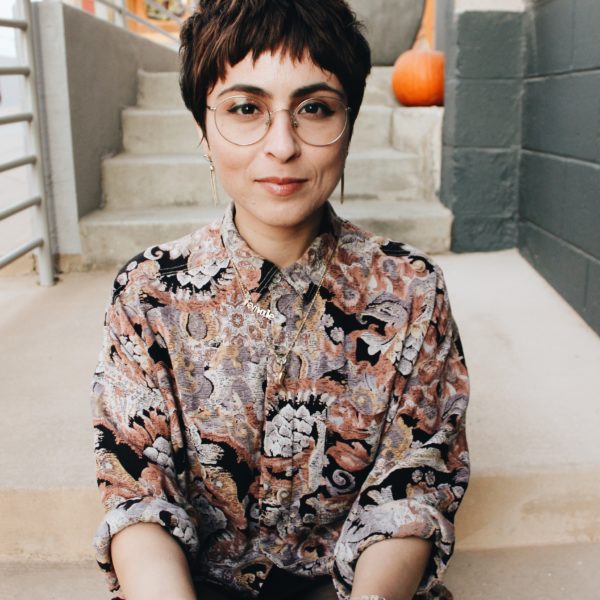 Judith Viola

View All Courses
Judith Viola (@judeviola) thrives in an educational environment, whether she is the teacher or student. A #crafthairdresser at heart, she has carved a space in the industry with her recognizable style and constant desire to learn and grow. With deep roots in Toni&Guy Hairdressing, Judith's work marries precision and personalization. She designs unique looks for the individual, drawing inspiration from personal style with respect to modern nostalgia. Specializing in shorter, textured haircuts, Judith uses a combination of wet and dry cutting techniques to create styles that are both soft and bold. Judith's personal mission is to align the visual and the technical through the mindful sharing of process. Today she achieves this as the creator of Headparty (@headparty), a movement of hairdressers seeking to connect beauty with thought.
8 Reviews for Audrey Hepburn inspired haircut for Kaitlin
"Great lesson! Real hair model makes more Sense a d helpful for me ! Hope can bring more real models"
— JIANGFENG W.
"Loved watching the way she (Judith) touches the hair and how the shape developed as she went. Absolutely beautiful!!"
— RUTH R.
"I loved watching Judith take a unique and artistic approach to a iconic haircut while cultivating detail to precision!!!"
— TAYLOR J.
"Awesome! I learned a lot. Thank you!"
— ILONA M.
"Absolutely loved getting to watch Judith work, and share her process of having a thorough consultation. I'm already using her tips behind the chair! Thank you hairbrained team for bringing in such a talented artist!"
— RACHEL B.
"It's not a primer on pixie cuts, it's how 'she' cut a pixie for 'that person' on 'this day'. Here, we get the gift of going beyond patterned technicalities to see how to intuitively, visually and mindfully consider adjusting a set pattern to accommodate bone structure, face shape or a modular side part. What lies beyond rote, quick, pattern-based cutting is cutting fitted-to the individual. That's what this class shows you and that's the crux of the idea of crafting. There's a set pattern and a set number of tools and techniques, but an infinite number of ways to put them together on any certain person at any place or time to create an art performance, even if you and the client are the only two watching."
— BRETT F.
"Amazing!!"
— JENNIFER S.
"I'm quite sure you can do this hair cut a lot faster, but thanks for taking your time. Great cut!!"
— ROLLY H.