Basic Perm
Create permanent fullness, volume and curls
Basic Perm Includes:
2
Hours
,

32

Minutes of Video
Lifetime Access
5

Reviews
Basic Perm
It's time to learn to perm! Shraddha Mamtora shares her fundamental technique to create lift and volume for added overall fullness, while the wrapping technique produces curls and undulating waves on various lengths of hair.
In this course you will learn:
Important perm consultation tips
How to determine hair analysis and suitability
Important rules of basic perm wrapping
Knowledge about perm products and tools
The complete perm procedure
Common perm mistakes and solutions
Essential post-perm care
Instructor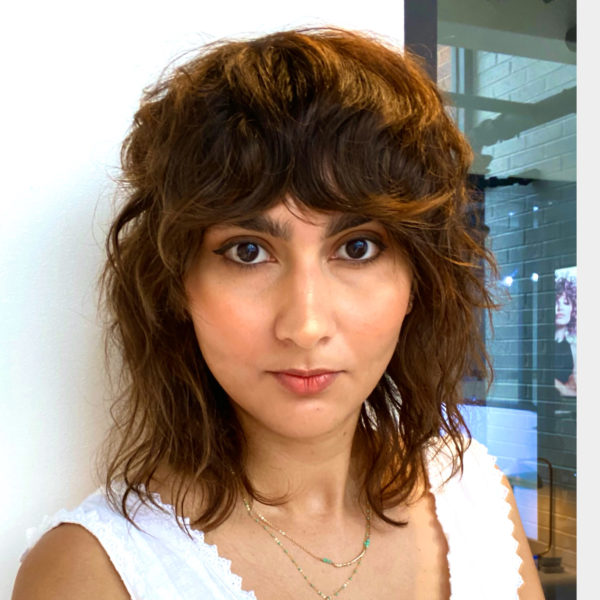 Shraddha Mamtora

View All Courses
Shraddha Mamtora is an international hairdresser with over 12 years of experience in education. She started her career with L'Oréal Professionnel, India. After moving to California, she joined the TONI&GUY Family, and is currently Academy Director at their Los Angeles location. Shraddha has a unique approach to her cut, color and styling techniques and is focused on bringing natural texture to life. She won the TONI&GUY Photographic Award in the Pro Editorial Category in 2018 and endeavors to share her knowledge and experience with aspiring hairdressers. "Never stop learning," she says. "The day you believe you know everything is the day you will stop growing."
5 Reviews for Basic Perm
"Thank you amazing courses! So educated for me! i do lots notes. hope i created betters perm my clients!"
— LIIS P.
"Great Basic Perm Course! The instructor tells everything you need to know about perming. Very impressive."
— ITTIPAT A.
"I know perming is making a come back and I never did do a lot of perming in school (so weird right?) These courses helped me immensely. I ordered a Japanese rod set and got to it. My guests have loved their perms, I have enjoyed doing them, and I feel confident. Thanks Hairbrained and Shraddah for the content, and solid education."
— AMANDA J.
"Shraddah slays! This course is essential and for me it is most equivalent to a precision cutting class. Its focus is technique and the processes she describes are so thorough and unique. She demonstrates the decision tree right in front of you - if you want x do this, but if you want y do this other thing. For me, this doesn't take perming to another level, but it highlights the creativity and detail required just to get it right the first time and she goes well beyond the basics here to more advanced ideas of using different strength solutions on different parts of the hairstrand due to porosity. This is not grandma's perm! To you awesome folks at Hairbrained: I'm looking forward to seeing a suite of texture courses as a bundle! I would be into seeing a curl reformation on textured hair as well as a digital perm. And finally, I'd love to see something on the innovative side - perms on braids, fingerwaves and completely new ways of perming. Thanks as always! Love, Brett (@bigyakhair)"
— BRETT F.
"Fantastic course! It's been years since I've done a traditional perm. This was the perfect course to refresh my memory. Also picked up a few new tips and tricks on sectioning and wrapping. Thank you Shraddah! Thank you Hairbrained!"
— STACY S.