Boho Beauties
Learn  how @theconfessionsofahairstylist Jenny Strebe's creates her signature Boho looks.  Worn up or down, these new yet classically inspired up styles are complex looks that Jenny breaks down into easy to understand and follow techniques. What you will learn: Effective product use for long lasting, effortless upstyles How to create complicated looking styles through easy […]
Boho Beauties Includes:
2
Hours
,

41

Minutes of Video
Lifetime Access
3

Reviews
Boho Beauties
Learn  how @theconfessionsofahairstylist Jenny Strebe's creates her signature Boho looks.  Worn up or down, these new yet classically inspired up styles are complex looks that Jenny breaks down into easy to understand and follow techniques.
What you will learn:
Effective product use for long lasting, effortless upstyles

How to create complicated looking styles through easy sectioning
Key sections for updos and braids
Jenny's 'secret' must know techniques to creating romantic styles
Look #1: Romantic Swept Updo
Learn how to create a soft romantic style by first achieving the right texture, followed by using Jenny's fool-proof sectioning approach to effortlessly pin and place hair into a beautiful Boho Up-Do.
Look #2: Boho Faux Braid
Learn how to create the epitome of Boho Beauty.  Designed to be worn down to show off length and a romantic braided texture, the key to this look is creating a delicate balance between messy and styled.
Instructor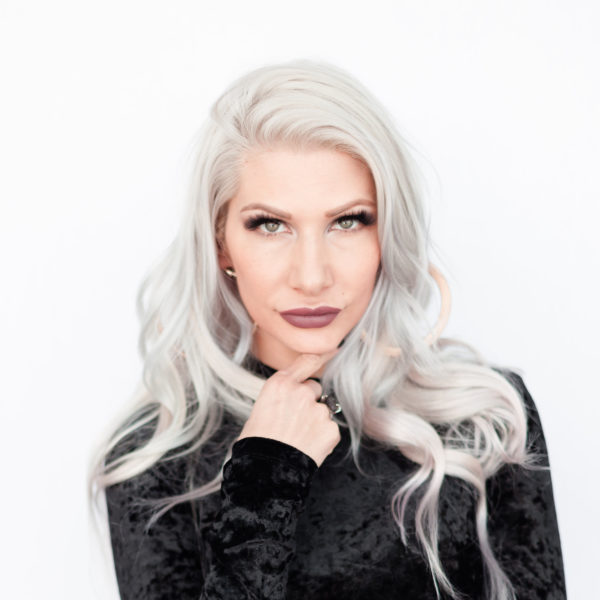 Jenny Strebe

View All Courses
A long hair master with over 18 years of experience, Jenny Strebe (aka @theconfessionsofahairstylist)  harnesses the transformative power of hairdressing to create visually-arresting styles, from high fashion editorial to popular everyday modern looks.
Fusing her talent for hairdressing and deep devotion to education, Jenny founded leading blog and youtube channel The Confessions of a Hairstylist in 2014. With over 6 million YouTube views and over 600,000 social media followers, Jenny has become one of the most influential hair bloggers in the world.  In 2016, Jenny added 'author' to her resume – since then publishing 3 popular hair tutorial books.
3 Reviews for Boho Beauties
"Loved it !! Great , very clear , detailed explanations. Actually if you watch the hands on part , instructor totally teach how to prep the hair , from how to hold our hand to hold the hair and curling iron. How to use the product and how to curl . Very humble, knowledgeable and open minded . Angel of camera and recording was awesome. Audio was great. All that was in advertising was delivered perfectly. Thank you so much for choosing such great educators and topics. Well done!"
— NINA T.
"That's the problem with purchasing videos. They never start at the beginning. Prep work is equally important as the end result. Take the time to teach step by step prep and curling techniques"
— ROSALBA G.
"I like the way she explained things . I wished she could show the first up Do from the very beginning . Other than that , I think she's a great Educator."
— LETICIA S.