Color Correction with Confidence
USD $59
Color Correction with Confidence Includes:
2
Hours
,

27

Minutes of Video
Lifetime Access
10

Reviews
Color Correction with Confidence
In this in-depth Corrective Color Course, Cassandra McGlaughlin (@cassandraplatinum) tackles some of the most pressing questions facing stylists and owners alike. Join Cassandra on a  journey of a successful Color Correction to take your color business to the next level.
Part 1: Before the Transformation: Consult, Schedule, and Price
Strategize the service and ask the right questions of prospective clients
Set up proper guest expectations and stay in control of the transformation
Implement scheduling strategies to ensure the right amount of time for each color correction.
Price your services with confidence
Grow your color correction clientele using social media
Part 2: Complete the Transformation: Lighten, Treat, Tone, and Aftercare
Dive deep into color theory, chemistry, and technique
Color removal and lightening methods essential for any color correction specialist
In-depth corrective toning formulation and applications
When and how to treat the hair throughout the service for healthy, long-lasting results
Prescribing the right aftercare to maintain results
Instructor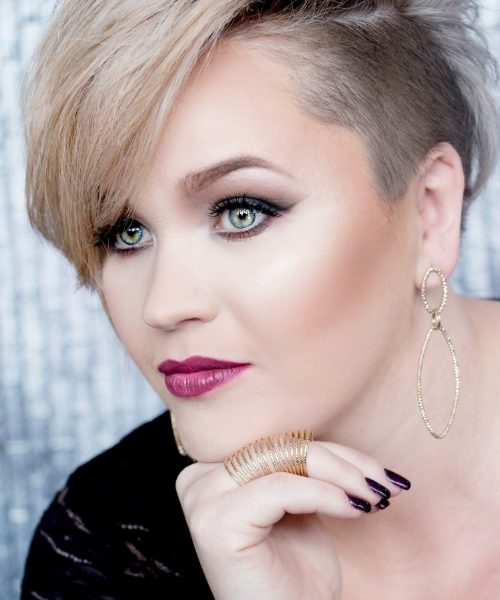 Cassandra McGlaughlin
Cassandra McGlaughlin (@cassandraplatinum) is an award-winning correction specialist who has mastered the art of the transformation.  She brings together technical skill, in-depth color theory, and artistic color placement to create a modern take on classic hair.
While her knowledge is in-depth, Cassandra keeps her approaches to hair color and salon business simple. Her passion for keeping techniques deeply rooted in salon reality combined with her skills as an educator has made one of the most requested color educators in the US.
Named one of Modern Salon's "2015 Top Five Instagrammers to Watch", Cassandra is devoted to empowering hairdressers and salon owners through education.
10 Reviews for Color Correction with Confidence
"I would love to see real models or more pictures and show us step by step"
— ANA P.
"I really liked this class. Her information was very valuable as I do love a good color correction!"
— LEZLIE M.
"This was Excellent class!! Learned a lot! Pact with great information that I can keep going back as often I needed too! Thank you for creating this and look forward for more! :) Kim"
— KIM J.
"Great course on color correction with lots of valuable information. I really enjoyed it. I only wish that it would have went a little more in depth about correcting with color to even out levels."
— JUSTINA Z.
"each time she shows the actual pictures of what she is doing the video puts up the formula so I cannot view the pictures...other then that Im very happy with it....lots of info"
— KATHLEEN B.
"the class was awesome"
— MAVIS P.
"It was great information. I just wish she had models and show us step by step everything she told in the class."
— ANA P.
"A wealth of information, Cassandra is excellent, content invaluable! Thank you!"
— HECTOR Q.
"It was a general overall class. I'd like to see a start to finish on how she determined the formulas for the different hair colors in the hair."
— JILL A.
"Fabulous delivery by Cassandra. Her breakdown was thorough and understandable...this is information that I can implement immediately in my salon services....awesome...thank you!"
— JOANNE T.