Foiling Masterclass Includes:
2
Hours
,

35

Minutes of Video
Lifetime Access
25

Reviews
Foiling Masterclass
Vertical – horizontal – diagonal, what's the difference when it comes to foiling hair? Sometimes it can seem how craft hair colorists place their foils is arbitrary, but in reality it makes all the difference. In this course, renowned educator Tabitha Dueñas will teach you three classic foiling placements that have been adapted for today's clients so you can put your newfound knowledge to immediate use. You will learn how and why to use each placement, which will help you to not only create your own unique style, but also more easily break down inspiration photos.
Whether you're just starting foiling hair and need foundational instruction or a seasoned stylist who wants a few options on how to mix things up, this course has something for you.
You will learn:
Three classic foil placements
What effects each placement creates
When and why to use each placement
How to incorporate these techniques into today's trends
How to include tip outs
Customizing the money piece for each placement
Instructor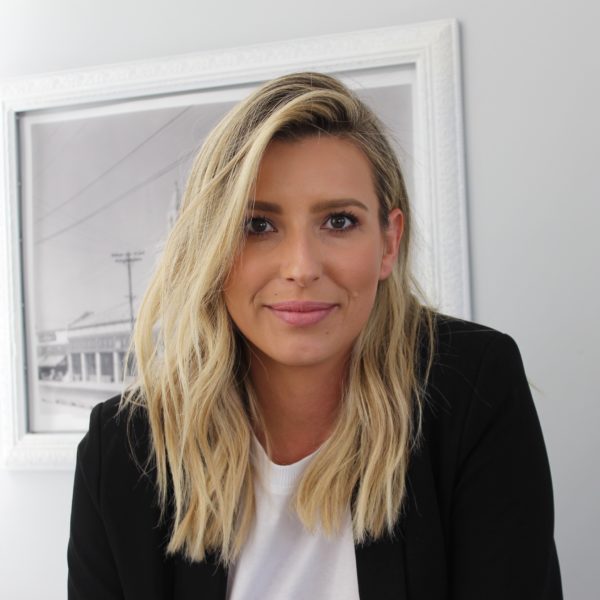 Tabitha Dueñas

View All Courses
Tabitha Dueñas (@hairbytabitha) has been practicing hair since 2003, and has a long history in education. She started a new apprentice program at ARROJO Studio in NYC, and in 2015 began working at Nine Zero One Salon in West Hollywood, California. Tabitha continued honing her skills as an educator at 901 Academy, teaching more than 100 classes and developing multiple techniques. Today Tabitha and her husband are proud salon owners in West Hollywood and continue to share all they have learned through collaborations and on their own platform www.essentialhairacademy.com.
25 Reviews for Foiling Masterclass
"Loved this class! So much great information for everyone, can't wait to take more of her classes!"
— FATIN E.
"A true masterclass. So much information!"
— JACQUE S.
"Excellent course! Always learning something new from Tabitha!"
— RADU M.
"Amazing class. It really cleared up so many questions I've had. Going to rewatch, take notes and get some models lined up."
— SARAI M.
"Thank you so much for explaining important things <3 .Great class !"
— CRISTINA L.
"The best foul class I have ever taken. Tabatha is an amazing teacher and easy to understand. Love her."
— DIANE L.
"TABITHA! She is so articulate and personable. The information she shares is a gold mine."
— CALEB G.
"I love education and Tabitha is a rare and lovely find .. definitely the silver lining of a pandemic era.."
— GARY H.
"Tabitha you knock the ball out of the park with each class you teach!!! You teach with EXCELLENCE!!!"
— NICOLE G.
"great presentation on the techniques of Vertical Horizonal and diagonal Thanks so much"
— CLAUDIA T.
"Love watching Tabatha! She explained things so clearly and easy to understand and love that these were simple yet modern and affective! Thank you!🤍"
— MELISSA S.
"Enjoyed watching Tabitha, you did amazing stunning work. Thanks alot for all the information you gave . Soo glad join the hb live academy"
— SUAH I.
"I love her so much because I really understand the technique she teach, and how to understand the effect when the hair goes down, I think is super important for educators to make us to think to understand why we doing something more than mimic whatever they teach and Tabitha make it so simple."
— IVONNE S.
"Thank you for this class. My color game leveled up big time."
— EMILY M.
"I love this course!!! Thanks for all the info."
— ISAURA R.
"Amazing and so informative! I've learnt so much I'm excited to use these techniques in my salon"
— JOANNE S.
"I suggest taking this class in addition to the other classes offered on Hairbrained Live. Tabitha's techniques are so consistent that you begin to layer the knowledge from one lesson to another. As others have said- the processes may be complex but she delivers the hows and whys in small chunks that anyone can understand. The way she layers-in tips and tidbits using repetition makes them very sticky. What I mean by sticky is that the information sets in one's brain clearly and is easy to access during a session with a client. I can't tell you how many projects I've done using these lessons. I'd rather have solid fundamentals that allow me think on my feet than set patterns that never quite fit a real live situation. No one becomes advanced without getting good at the basics. In this course the basics are robust enough to begin your whole career. Thanks Tabitha. Thanks as always to Hairbrained."
— BRETT F.
"thank you. never disappointed,"
— SANDRA F.
"SO GOOD! Thanks guys!"
— ILONA M.
"One of the best educators I have seen! Love when she teaches classes, because I learn so many tips and tricks."
— JENNIFER G.
"I always love listening to her thoughts on why to do this or that, she makes sense in an easy way. I am a former educator and appreciate her concise yet easy approach."
— KAREN P.
"Daaamn i've learn so much.. Thanks ! 🔥"
— HAKAN S.
"love her :)"
— ANGELA M.
"As always, Tabitha delivers a class that is informative, clear, and easy to digest. I love taking her classes and I am excited to implement what I have learned behind the chair."
— CHELSEA B.
"I've taken Color classes with Johnny Ramirez, Nine Zero One, Salt Society all amazing BUT NO ONE comes close to TABATHA! Hands down THE BEST MODERN COLOR EDUCATOR out there! She spills all the WHYS & HOWS. She gives 100% of her knowledge & secret sauce! Take any class you can find from her, you won't be disappointed!"
— AUDREY H.