Full + Airy Layers Includes:
1
Hour
,

41

Minutes of Video
Lifetime Access
12

Reviews
Full + Airy Layers
Join Judith Viola as she shares her favorite dry cutting techniques to intentionally create shape and movement.  This technique is for your long-haired clients who are ready for a fresh shape and are all about the details.
You will Learn:
Map out your haircut intuitively to execute your vision
Learn how to maintain control and stay organized while cutting dry hair
Use variations of point cutting and slide-cutting to create texture and lift
overdirect with intention to create your desired effect
Instructor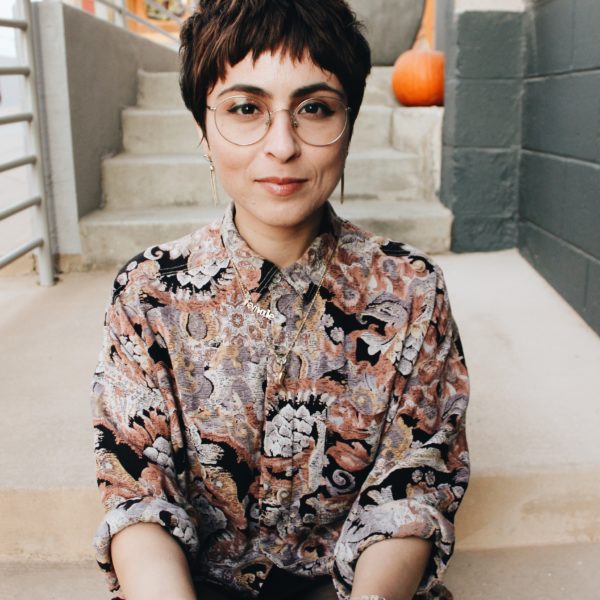 Judith Viola

View All Courses
Judith Viola (@judeviola) thrives in an educational environment, whether she is the teacher or student. A #crafthairdresser at heart, she has carved a space in the industry with her recognizable style and constant desire to learn and grow. With deep roots in Toni&Guy Hairdressing, Judith's work marries precision and personalization. She designs unique looks for the individual, drawing inspiration from personal style with respect to modern nostalgia. Specializing in shorter, textured haircuts, Judith uses a combination of wet and dry cutting techniques to create styles that are both soft and bold. Judith's personal mission is to align the visual and the technical through the mindful sharing of process. Today she achieves this as the creator of Headparty (@headparty), a movement of hairdressers seeking to connect beauty with thought.
12 Reviews for Full + Airy Layers
"Jude is one of my favorite educators!! Every haircut is intentional, magical perfection. To me technique (the why) plus artistry (the magic) plus vision (the intention) just lands perfectly every time with Jude...all while being calm, peaceful. Thank you!!"
— ANNIE L.
"Loved this class and learned a lot of new techniques! Beautiful results!"
— AMBER M.
"wow very beautiful work! i really enjoyed watching this cut. thank you."
— ELIZABETH P.
"I love all of Judith's tutorials! She's a very talented stylist and great educator! Thank you :-)"
— ILONA M.
"Modern cool girl please bring viola for more demos!!!!"
— RICARDO V.
"This is how I cut hair and it's so nice to hear it spoken about technically! Great cut ! Thank you!"
— LAUREN K.
"Love the technique! Beautiful work! Thank you so much!!:)"
— ALEJANDRA S.
"I love Jude as an educator. She's talented and speaks so calmly. This was a great cut."
— AMANDA J.
"So talented xo Beautiful work and technique"
— SANDRA J.
"Absolutely love her voice & how she approaches cutting. Wonderful lesson, gorgeous cut. Thank you!"
— HEATHER F.
"great technique thank you"
— OLGA M.
"This is my absolute favorite haircut so great, awesome job!"
— TIFFANY S.