Hybrid Curly Cut
Combine haircutting techniques to perfectly cut curly hair
Hybrid Curly Cut Includes:
1
Hour
,

18

Minutes of Video
Lifetime Access
6

Reviews
Hybrid Curly Cut
Perfect for everyone who wants to improve their curly haircutting skills, The Hybrid Curly Cut course teaches you how to combine technical, high-tension cutting with freeform, curl-by-curl cutting to create a stunning graduated effect for curly hair.
You will learn:
How to understand and adapt to curl shrinkage when tension cutting
When to use no-tension cutting
How to section curly hair for control and to achieve a defined shape and weight buildup
Which cutting tools to use for different amounts of tension
The Wet and Go styling technique for a beautifully defined natural curl
How to incorporate the Dyson Supersonic Wide Tooth Comb attachment to create volume
Instructor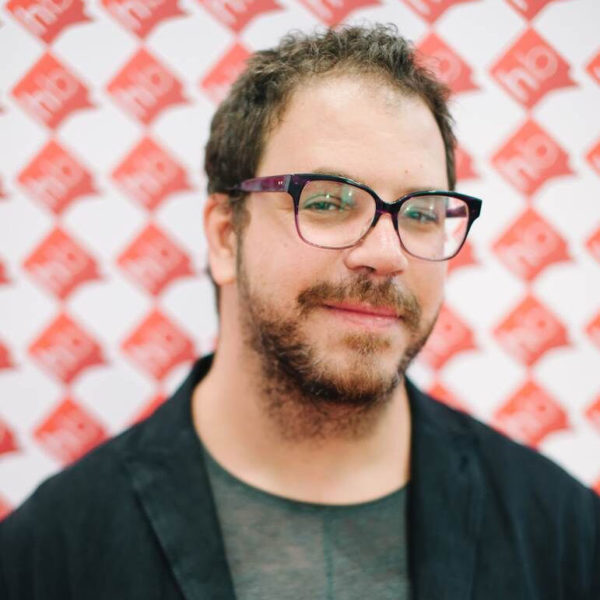 Gerard Scarpaci

View All Courses
Gerard Scarpaci is a veteran craft hairdresser with nearly three decades of experience in the salon, in classrooms and on stages around the world. One of the industry's most respected educators, Gerard cofounded Hairbrained.me, a global community of #crafthairdressers and colorists with over 1.5 million members, fans and followers worldwide.
Since Hairbrained's launch in 2008, Team Hb has launched the Hairbrained.pro Shop, produced the now iconic "Hb Teach-In" master jam events, introduced the inspiring Hairbrained Video Awards and created HbLive.me, a revolution in online craft hairdressing education.
Gerard currently divides his time between engaging with the Hairbrained community, sharing his passion for the craft by continuing to teach every chance he gets, and collaborating with the Hb team and its partners to continue to elevate the craft.
6 Reviews for Hybrid Curly Cut
"Loved the technic as always, Gerard you elevate my skills . Thank you"
— CAROL T.
"This is what I have been looking for for the last 18 years. Cutting curly 3-4 textured hair. Cant wait to do this cut. Thank you"
— PATRICE S.
"Thank you!! I have struggled with cutting curly hair for a while but this video makes so much sense."
— ELIZABETH K.
"GAH! So beautiful! I learned so much. Thank you!"
— LINDA T.
"Gerard loved the video, loved the techniques, love you!"
— TAREN M.
"Great cut, this is what I call the heart shape, I start it differently but wind up somewhat the same as you did as I get to the top/front. Learned a few new great tips as well, thanks so much I love cutting curly hair!"
— MONICA S.