Long Textured Layers Includes:
1
Hour
,

29

Minutes of Video
Lifetime Access
7

Reviews
Long Textured Layers
Long hair doesn't have to be boring hair. In this exclusive course, led by international educator Shraddha Mamtora, you will learn a modern approach to tailoring long layers for various textures and densities. Ideal for clients with medium to long hair, this technique combines a soft face frame and surface layers for seamless, flowy movement. You will also learn a unique sectioning pattern and personalizing techniques to create internal movement that transitions into a soft perimeter.
You will learn:
Quick and easy salon-friendly layering technique
Unique sectioning pattern to address three main focal points
Multiple cut lines to achieve desired shape
Essential personalizing/texturizing techniques for tailored desired density, movement and texture enhancement
How to work with the client's head position
How to style layers
Instructor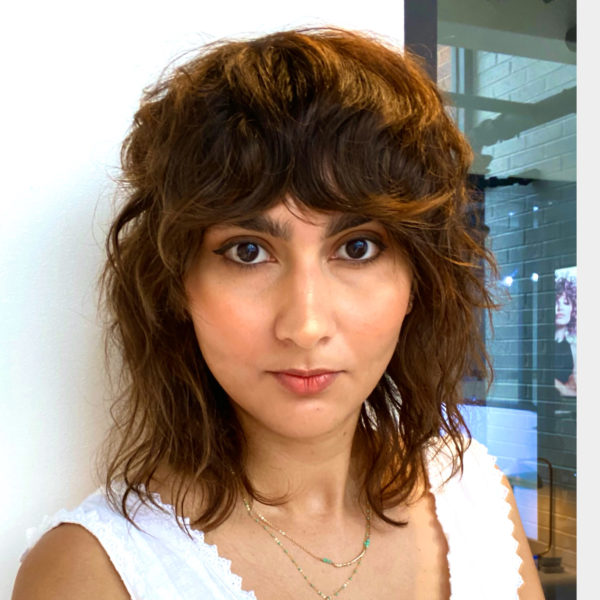 Shraddha Mamtora

View All Courses
Shraddha Mamtora is an international hairdresser with over 12 years of experience in education. She started her career with L'Oréal Professionnel, India. After moving to California, she joined the TONI&GUY Family, and is currently Academy Director at their Los Angeles location. Shraddha has a unique approach to her cut, color and styling techniques and is focused on bringing natural texture to life. She won the TONI&GUY Photographic Award in the Pro Editorial Category in 2018 and endeavors to share her knowledge and experience with aspiring hairdressers. "Never stop learning," she says. "The day you believe you know everything is the day you will stop growing."
7 Reviews for Long Textured Layers
"This is exactly what I was looking for for my client tomorrow! Thank you! Shraddha is a great instructor!"
— LINA H.
"It's a great video I like to see more scissor cut from her Thanks"
— LAMA D.
"Best course! Shraddha was beyond amazing in this course. I took so many notes and learned a great deal of techniques. I first tried her techniques on a mannequin and now on two clients, the haircuts turned out beautifully. More courses from Shraddha, please."
— ELI G.
"Shraddha is an amazing educator. I hope she will create many more cutting courses. She is extremely detailed in her instruction."
— LAURA T.
"Wow it seem so easy. I will definitely try this cutting technique!"
— VENUS W.
"Such an amazing course! Probably one of my favorites! Can't wait to try all those techniques. I would love to see more cutting courses from Shraddha, please! :-)"
— ILONA M.
"Her videos are great and I love seeing her versatility in technique across the spectrum of hair dressing. Many of us aren't in specialized markets so seeing an educator who works on many guests and both cutting and coloring offers a refreshing perspective."
— AMANDA J.