PixieShag
The PixieShag, is for those clients who want it all! Perfectly on trend, yet totally customizable. Judith Viola shares her custom approach for taking the popular Shag and making it suitable for your short hair clients who want to rock that #coolgirl vibe! Cool stuff you'll learn: Creative ZONE sectioning and thinking. How and when […]
PixieShag Includes:
1
Hour
,

20

Minutes of Video
Lifetime Access
23

Reviews
PixieShag
The PixieShag, is for those clients who want it all! Perfectly on trend, yet totally customizable.
Judith Viola shares her custom approach for taking the popular Shag and making it suitable for your short hair clients who want to rock that #coolgirl vibe!
Cool stuff you'll learn:
Creative ZONE sectioning and thinking.
How and when to utilize pointing vs. slicing with your shear/scissor for texture and separation
Use Block Layering for easy and effective weight removal and control of length
Subtle disconnection to enhance movement and styling options
Undercutting a fringe for ultimate softness
Instructor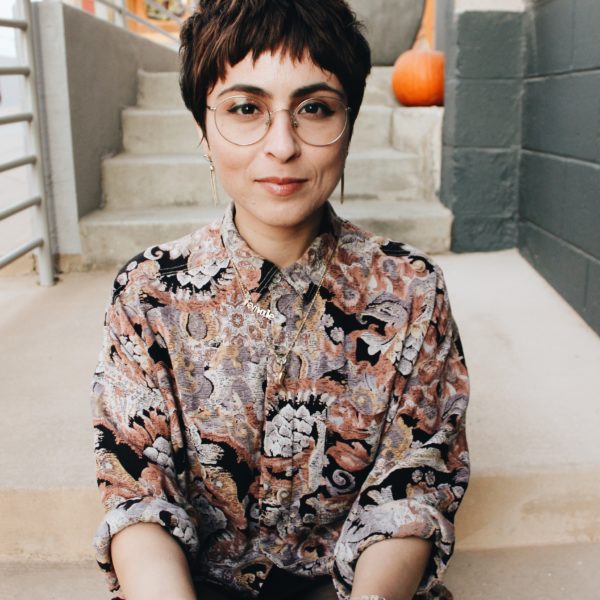 Judith Viola

View All Courses
Judith Viola (@judeviola) thrives in an educational environment, whether she is the teacher or student. A #crafthairdresser at heart, she has carved a space in the industry with her recognizable style and constant desire to learn and grow. With deep roots in Toni&Guy Hairdressing, Judith's work marries precision and personalization. She designs unique looks for the individual, drawing inspiration from personal style with respect to modern nostalgia. Specializing in shorter, textured haircuts, Judith uses a combination of wet and dry cutting techniques to create styles that are both soft and bold. Judith's personal mission is to align the visual and the technical through the mindful sharing of process. Today she achieves this as the creator of Headparty (@headparty), a movement of hairdressers seeking to connect beauty with thought.
23 Reviews for PixieShag
"In depth descriptions and easy to follow. Such an adorable haircut!!! Thank you!"
— CASSIE M.
"Adorable haircut and super easy to follow!"
— AMALIA R.
"looooove this shaggy little pixie! so many cool techniques showcased in this video to practice."
— MARISSA A.
"Gifted myself an HB Live Academy subscription for Christmas and chose this as my first class. Worth the annual price alone! I've been following Jude on IG for a while, so this was such a treat to watch her genius in action. Can't wait to try this cut!"
— LYANN P.
"Thank you so much for this excellent session. I can't wait to try it out. I was in awe of how articulate you were while doing this haircut! Thanks for all your insights and techniques."
— KAREN O.
"The approach is so cool and the result has such an organic feel. Thank you for sharing your art and techniques."
— GLORIA B.
"Wow wow wow, i have been following Judith for some time now on instagram, and was so stoked at the opportunity to participate in this class. I have been examining her haircuts and trying to figure out how she gets such short hair to have that effortlessly "long hair" feel. This was such an excellent class and i cannot wait to create using these techniques behind the chair."
— MARIAH H.
"Great tutorial. Really like Judith's approach to hair shaping- small observed details that make all the difference!"
— ANNA G.
"Yeah, this is amazing. Great attention to detail and teaching us how to create that. I feel like I understand texturing better, and how to look at the natural form that the hair is taking and going with that."
— BURGUNDY H.
"Just finished this class so amazing! Went straight to her insta so many gorgeous cuts and inspo"
— RAYMOND C.
"Sweet class. The techniques are invaluable to anyone looking to create texture with scissors. I loved the no stress method of integrating disconnected bits using carved channels. It's a pleasure to see a woman cutting specialist teaching a class. There are fewer of us than there are men and it's important that we learn to come out and share what we're doing in our own voices! This class is a MUST SEE."
— BRETT F.
"Such a lovely way to spend the afternoon, with Gerard Scarpaci who is one of my favorite hairdressers of all time, and Judith is fantastic and just showed me some great techniques! Thanks for a perfect hair class."
— DEBRA C.
"I love her work ; so pretty and feminine. I was never a fan of short hair but she has changed that for me."
— AKIRA T.
"Really great explanations, Judith! Excited to try out this technique on a mannequin. I don't have many short haired clients, but I'm hoping to find some models willing to do this. Cutest cut!"
— SELINA M.
"I've been waiting for so long for the opportunity to learn from Judith, and so I jumped on purchasing this class. I can't say enough great things about this class. I love her teaching style. She takes her time to explain everything she's doing and WHY. I had so much fun doing this on my doll head and can't wait to take another one of her classes! Thanks, Judith!"
— MICHELLE S.
"I loved the attention to detail and explanation of technique in this video. I also love the diagrams, and the explanation of the importance of the diagrams. I can't believe how much texture this has just using scissor work-no razor."
— NATASHA L.
"You have the Best educators. I learned so much techwise. Cute cute haircut"
— LYNN C.
"Absolutely LOVE this class. It's really great for new students to exercise using a more visual aspect of cutting which can be scary for some stylists."
— DENISE D C.
"This class was really helpful in showing how and why a technique is used in hair cutting. Jude breaks it down simply and efficiently, I'm glad I can look back at this video and practice for myself. If you're thinking about taking this class, do it you won't regret it"
— LUCY M.
"I absolutely LOVED this class! Well worth the price tag. I've always admired Judith and her cutting techniques - her cuts have the perfect amount of spunk to bring out character and style - so I was extremely excited to find out about this class. I love that she made the class so easy to follow and understand. I am excited to bring this style into my arsenal - techniques are tools!"
— ROSEANNA R.
"I love this lesson. Jude is calm cool and collected as she delivers top notch instructions in an easy to follow format."
— EMILIO G.
"I love the pixie shag! So excited to have a tutorial on this new trend. Judith is an incredible teacher. It's very easy to follow her flow through the cut. Thanks guys!"
— MARIA LéNA P.
"Passionate artist who cares. Excellent Enjoy!"
— LUCANNE M.