RazorCraft Includes:
2
Hours
,

45

Minutes of Video
Lifetime Access
6

Reviews
RazorCraft
The Art of Modern, Wearable Hair
Learn to utilize the razor as an extension of your hand to carve shape, diffuse lines and erase weight. RazorCraft will help you gain confidence and control of this versatile cutting tool and help you to develop your own signature style.
Learn:
How to safely control and handle the straight edge blade

The versatility that comes from mastery of Stroke and Rotation of the blade

The best way to create a face frame with complimentary bangs

When and how to create space and separation in a shape

A modern approach to seamlessly building weight
Look #1: Razor Long Layer with Curtain Bang
Create a custom face frame with a personalized Curtain Bang. Then internally long layer the hair in a visual and fluid way to release texture and movement. This look is a staple of successful salon work.
Look #2: Razor Graduation
Build graduation in a modern textured way, simply by varying your stroke and blade rotation with each section. The unique end result allows for styling versatility and organic movement that never goes out of style.
Instructor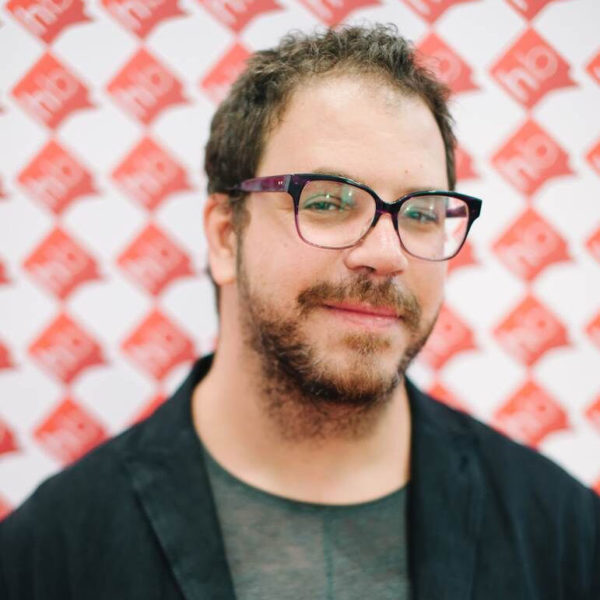 Gerard Scarpaci
Gerard Scarpaci is a veteran craft hairdresser with over 28 years of experience in the salon, in classrooms and on stages around the world. One of the industry's most respected educators, Gerard co-founded Hairbrained.me, a global community of #crafthairdressers and colorists with over 700,000 members, fans, and followers worldwide.
Since the communities launch in 2008, Team Hb has gone on to launch the Hairbrained.pro Shop, produced the now iconic "Hb Teach-In" master jam events, introduced the inspiring Hairbrained Video Awards, and created Hb LIVE Academy, the start of a revolution in online craft hairdressing education.
Gerard currently divides his time between engaging with the Hairbrained community, sharing his passion for the craft by continuing to teach every chance he gets, and collaborating with the Hb team and our partners to continue to elevate the craft.
6 Reviews for RazorCraft
"This is the perfect video for someone who needs a more technical understanding of the razor. While most tend to use it visually and intuitively, Gerard bridges that gap between the proficient scissor handler and the softer approach of the razor. Do not skip the Hands On section at the end."
— DUSTIN O.
"Love the how's why's and reasonings of Methods Great course learned new tricks Highly recommend!!!"
— LORI L.
"Great in depth look at the "how's" and "why's" of how to use the unguarded razor as well as beautifully show how to demonstrations for two haircuts. Very well worth the investment. Highly recommended."
— REN S.
"Thank you so much for such a great course Gerard! I really enjoyed it & shared it with my team! You are an amazing instructor!"
— HELEN T.
"Thank you so much, Gerard, for sharing your extensive knowledge. You explain everything thoroughly and make it very easy to understand. I'm so glad I watched the "hands on" section as well because I learned a lot from watching you help the students through the cut too. You turned my fear of the razor into excitement!! I've done the long layer razor technique on a few guests and the results were beautiful! Thank you again! I hope that you will keep sharing craft hairdressing online! I love and appreciate it and you!!"
— ELLERY S.
"He's an amazing Instructor . I bought already the first class that He taught and this is the second class I purchased without mentioning other classes from different Educators . Definitely waiting for another one with Gerard."
— LETICIA S.