Reverse Money Piece
Face-framing with thoughtful highlighting
Reverse Money Piece Includes:
Lifetime Access
9

Reviews
Reverse Money Piece
The '90s are back in a big way, and that means more clients are seeking face-framing panels that create an edgy yet feminine effect. In this class, Tabitha Dueñas shares her foil placement technique designed to enhance a French bob. With a focus on contouring to the head shape, the color placement creates a chic, carefree vibe that's totally on trend.
You Will Learn:
Where to keep dimension for an edgy yet feminine look
How to contour with negative space
How to frame your client's face without over highlighting
How to create movement with color
When to slice or weave
How to blend with placement
Instructor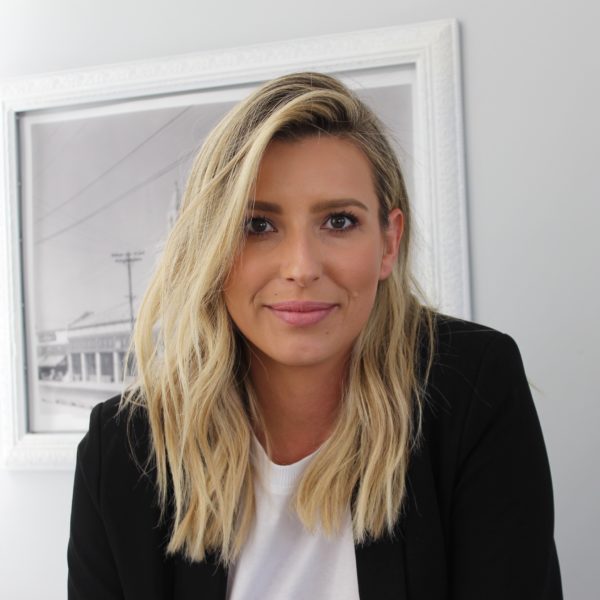 Tabitha Dueñas

View All Courses
Tabitha Dueñas (@hairbytabitha) has been practicing hair since 2003, and has a long history in education. She started a new apprentice program at ARROJO Studio in NYC, and in 2015 began working at Nine Zero One Salon in West Hollywood, California. Tabitha continued honing her skills as an educator at 901 Academy, teaching more than 100 classes and developing multiple techniques. Today Tabitha and her husband are proud salon owners in West Hollywood and continue to share all they have learned through collaborations and on their own platform www.essentialhairacademy.com.
9 Reviews for Reverse Money Piece
"Love. Love. LOVE this technique! Tabatha is an awesome instructor. I love her pragmatic approach to placement and application. Sensible. Purposeful. Engaging. Intelligent. What more could you ask for in an educator? Bravo!"
— STEVEN B.
"Negative space, dark money and and a spiral finish. Fun!"
— BRETT F.
"My favorite educator! Everything she says makes sence.easy to understand!"
— SVETLANA F.
"She is the best educator so easy to understand everything she does. Love the video"
— DIANE L.
"I feel like I always overcomplicate things in my head or feel like I need to use a million foils, but this was an easy, straight forward technique that I can definitely use in salon! Thank you!"
— JANE L.
"Super cute and simple! I love the reverse idea. ESP for short haired clients. Definitely trying this in salon tomorrow!"
— DARCIE C.
"I love this technique, the hi lights made the haircut pop it looks 🔥 around the face in which that's what my clients look for , thank you so much Tabitha"
— MARY T.
"Highlighting shorter hair is something that is SOOO overlooked! Our go-to placements for long hair don't transition to short hair. Tabitha is my go-to color educator, there is some serious gold in her nuggets!"
— AUDREY H.
"Love the cut also, beautiful work on the reverse money piece!"
— MONIQUE F.