Round Concave Layers by Gerard Scarpaci
In this lesson Gerard expresses a personalized interpretation of the cutting concepts, round and concave. Focusing more on the visual rather than the technical and using a razor and disconnection the look becomes looser and more fluid, encouraging a playful, airy texture, with a customized face frame. You will learn: How and when to vary your stroke […]
Round Concave Layers by Gerard Scarpaci Includes:
Lifetime Access
5

Reviews
Round Concave Layers by Gerard Scarpaci
In this lesson Gerard expresses a personalized interpretation of the cutting concepts, round and concave. Focusing more on the visual rather than the technical and using a razor and disconnection the look becomes looser and more fluid, encouraging a playful, airy texture, with a customized face frame.
You will learn:
How and when to vary your stroke and rotation of the blade
How to use the blade at high elevations on the top of the head
How to make disconnected areas seamlessly blend
A customized approach to bangs and face framing
Instructor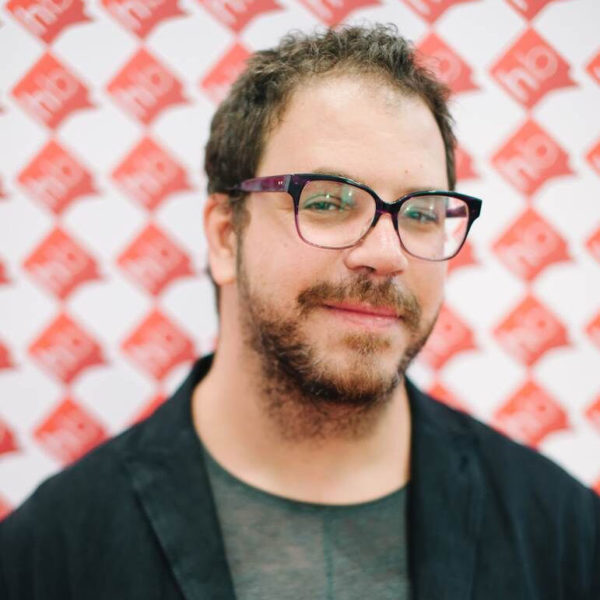 Gerard Scarpaci

View All Courses
Gerard Scarpaci is a veteran craft hairdresser with nearly three decades of experience in the salon, in classrooms and on stages around the world. One of the industry's most respected educators, Gerard cofounded Hairbrained.me, a global community of #crafthairdressers and colorists with over 1.5 million members, fans and followers worldwide.
Since Hairbrained's launch in 2008, Team Hb has launched the Hairbrained.pro Shop, produced the now iconic "Hb Teach-In" master jam events, introduced the inspiring Hairbrained Video Awards and created HbLive.me, a revolution in online craft hairdressing education.
Gerard currently divides his time between engaging with the Hairbrained community, sharing his passion for the craft by continuing to teach every chance he gets, and collaborating with the Hb team and its partners to continue to elevate the craft.
5 Reviews for Round Concave Layers by Gerard Scarpaci
"Very inspiring, beautiful cut, helpful technique instruction"
— MARY C.
"Fabulous breakdown! I only miss the diagrams...."
— MARK K.
"Yes absolutely this can be done with any razor"
— GERARD S.
"I loved this! The straight edge razor scared the becheesus out of me though. Do you think I could create something similar with a feather razor?"
— CECILIE S.
"Excellent job on this design concept, Gerard! I absolutely love how you broke it down into bite-sized pieces and explained the thought process as well. I gained a lot from watching this tutorial. Can't wait to get my hands on one of my mannequins now. Bravo!"
— STEVEN B.