The Comprehensive Cutting Program
A systematic approach to contemporary haircutting
The Comprehensive Cutting Program Includes:
10
Hours
,

45

Minutes of Video
Lifetime Access
18

Reviews
The Comprehensive Cutting Program
Built on a foundation of nine cuts, The Comprehensive Cutting Program is a systematic, practical and holistic approach to contemporary, salon-friendly work.
The program places emphasis on the technical aspects of cutting, including consistency, control and discipline, while at the same time embraces the visual elements of balance, proportion and suitability. It is designed to instill confidence and serve as a basis for all advanced cutting techniques.
You will learn:
Simple and effective approaches to nine feminine cuts, ranging from long to short in three key areas:

Long Layers, each with a different method of face-framing (three courses)
Bobs, each suitable for different densities and types of hair (three courses)
Graduation, each designed to enhance femininity (three courses)

How to effectively section your cuts for consistent results
Hand and body positions that enhance control and are body friendly
How to refine and personalize each cut to remove weight and add movement and styling flexibility
Instructors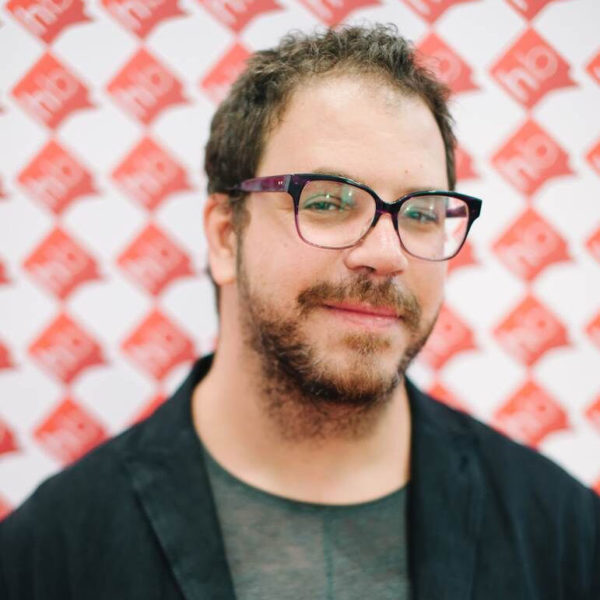 Gerard Scarpaci

View All Courses
Gerard Scarpaci is a veteran craft hairdresser with nearly three decades of experience in the salon, in classrooms and on stages around the world. One of the industry's most respected educators, Gerard cofounded Hairbrained.me, a global community of #crafthairdressers and colorists with over 1.5 million members, fans and followers worldwide.
Since Hairbrained's launch in 2008, Team Hb has launched the Hairbrained.pro Shop, produced the now iconic "Hb Teach-In" master jam events, introduced the inspiring Hairbrained Video Awards and created HbLive.me, a revolution in online craft hairdressing education.
Gerard currently divides his time between engaging with the Hairbrained community, sharing his passion for the craft by continuing to teach every chance he gets, and collaborating with the Hb team and its partners to continue to elevate the craft.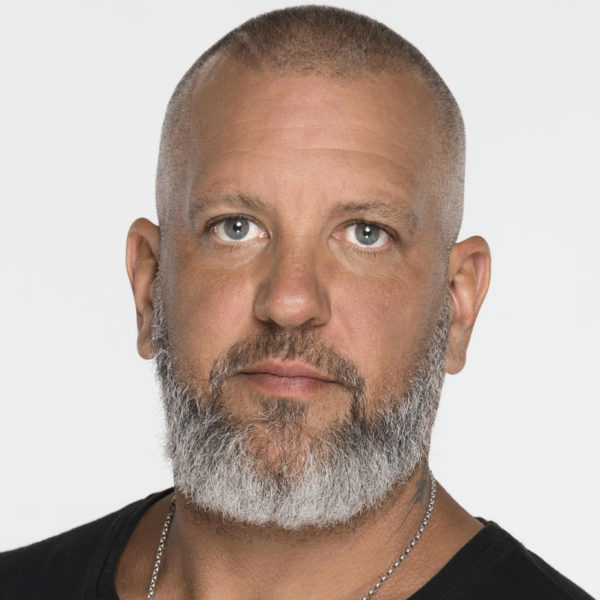 Julian Perlingiero

View All Courses
After apprenticing at Vidal Sassoon and working as a successful stylist, Julian Perlingiero (@julianperl) was made a full-time educator at the world-renowned Sassoon Academy. He quickly became a Creative Director and was integral in reinventing the geometric cutting system. With experience as a precision haircutter and stylist, educator, platform artist, creative director, academy principal and salon owner, Julian founded GoldPigEdu training with the goal of sharing his experience, knowledge and insights around the world.
18 Reviews for The Comprehensive Cutting Program
"you guys should do downloadable completion certificates under each course, just so that hairdressers have evidence of completion."
— SARAH H.
"Is ok , if they only focus on technique and no talk too much because I got lost . 😏"
— JOSHUA O.
"Thank you it was awesome"
— JALEH F.
"I loved it and recommend to every stylist to see that . Thanks"
— JALEH F.
"95% of my costumers it's man haircuts. This course and the rest of the corses make a big change, i can sey for all my haircuts short long and on. My confedence and the results are totally diferent now. Thanks a lot for this education 🙂❤ And i will like to see more scissors and short & medium haircuts in the future."
— MIRCHE S.
"Even after nearly 40 yrs behind the chair, I can still learn something from this awesome educational platform. I loved the revelation I got when Julian said, "when you can control hair, you can do anything you want." "Texturizing is a privilege." I believe there are those who jam through haircuts to cut hair and there are some who truly understand the craftmanship in understanding and execution of true Hair Design. This course is awesome, guys!"
— STEVEN B.
"Awesome! Absolutely loved it !"
— MARK K.
"Hello. Can I ask you if you can do the one length with graduation on long hair pls? Cause most of the time it s always done on bobs. Thanks"
— KATHLEEN S.
"Great education! Thank you, Gerard and Julian!"
— ILONA M.
"Gerard is GREAT! Did not enjoy his co host this series however."
— VINCENT G.
"Comprehensive basic training. Thank you"
— DEBRA G.
"Solid education."
— REN S.
"I've been doing hair for 35 years, and the amount of knowledge, insight, and experience Gerard and Julian impart in this series, I think, is quite comprehensive. Their Sassoon roots are obvious here -- look at their clean sections and control -- and their teaching styles are easy to understand. Stylists new and old will highly benefit from these videos to bolster their own foundations and hone their crafts. I plan to include this series in my new assistant's training. Mahalo, Gerard, Julian, and Hairbrained."
— ISAYAS M.
"Not my favorite educater. I think he talks way too much not basic enough."
— DIANE L.
"The knowledge BOMBS in this series are INSANE! I'm using this program to train my apprentice, her bobs are already better than 90% of them walking around town, lol! Hairbrained is my go-to education place."
— AUDREY H.
"I have been in the industry over 30 years. Continuing education is what keeps me inspired. My training in Europe was also very Sassoon based. Watching Gerard and Julian explaining and demonstrating so beautifully the fundamentals of hair cutting literally makes my heart bounce ( I can so nerd out on this. lol) Even though I am very confident in my haircuts, going back to fundamentals is so important, because there is always room for improvement. Gerard and Julian so beautifully explains the HOW and, I think most importantly the WHY to every step in the haircut, which when practiced I can create pretty much everything. These two beautifully bounce their knowledge off of each other. and there is so much to learn just by listening to there dialog. It is so easy in the hustle behind the chair to forget why we are elevating, layering etc. For me if I am not careful I default and become complacent. Continuing education like this helps me to be present in EVERY section in EVERY cut. Thank you Gerard and Julian for such thorough education."
— CAROLINE C.
"I binged watched this series during a snowstorm in NJ.....This is literally everything you need to know about haircutting and then some! An absolute must, regardless of skill level. Gerard and Julian are extremely thorough. Do not hesitate to watch this, if you're like me, it's nice to have that option to speed up the videos:) I am an intermediate hairdresser and found this very, very insightful. As someone once said, you must know the rules before you break them, and these presented cuts are the foundation to every single cut out there, whether classic or edgy. Well done guys! BRAVO!!"
— MARISSA V.