Waves, Braids & Brides
USD $99
Waves, Braids & Brides Includes:
12
Hours
,

03

Minutes of Video
Lifetime Access
13

Reviews
Waves, Braids & Brides
Join renowned long hair educator Sharon Blain online for her 2-day workshop, featuring detailed instruction on 10 of her most sought-after looks. Purchase includes access to live stream on days of the event plus lifetime access to view at your leisure.
Learn simple techniques to create breathtaking looks with a guaranteed result, including:
Waves: Create glamorous red carpet waves and beautiful beachy curls using a variety of irons, clips and structured setting patterns.
Braids: Execute stunning four strand and inverted brand braids and how to convert perfectly into fashionable red carpet looks.
Brides: learn the hottest bridal looks from the contemporary classics to this year's ultimate glamorous textured bridal looks.
Instructor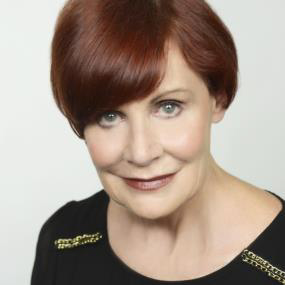 Sharon Blain
Sharon Blain is one of the most lauded international long hair educators in the world today.
A multi award winner, she is recognised for her exceptional creativity through stunning photography images that have been published world-wide. Her innovative and unique long hairstyling covers the whole spectrum from bridal, red carpet, editorial and extreme but beautiful Avant garde.
Sharon teaches simplified techniques that are easily achievable, simple to execute, and guarantees to expand hairdresser's skills technically.
Recommended Tools:
Madi Mannequin by Pivot Point
Blow dryer with nozzle
Paddle brush
Dressing out brush
Metal end tail comb
Cutting comb (carbon preferred)
Single prong clips
Hot rollers or medium barrel straight barrel tong, marcel tong
Variety of Bobbie pins – short and regular length
Long "U" pins
Long sectioning clips
Elastic bands (various sizes)
Needle and thread
Latch hook
¼" wide satin ribbon, 2 yards long, any color
Plastic wool
Oblong padding
Crescent padding
Round padding
13 Reviews for Waves, Braids & Brides
"She is the best ,no doubt❤"
— ANTIM B.
"Just I love it!"
— ANGELES T.
"Esyoy encantada con los videos.. No me canso de verlos. Lo malo es que son en ingles... 🙄"
— PLAZA M.
"I finally am starting to view Sharon's videos even though I purchased them weeks ago. I love love love her! Thank you, Hairbrained and Gerard! Hugs and Aloha from Hawaii."
— ISAYAS M.
"I have just loved this education, I live 500km from a major city and this mode of education allows me to upskill and remain current. I have done boot camp with Sharon and have every watched all of her DVDs and read every book. I have been hairdressing for 32 years and am still obsessed with learning and creating beautiful hair. thank you Sharon, you are an inspiration! Hairbrained this is awesome!!"
— JODI R.
"Absolutely worth signing up to, great trainer!"
— MARINA I.
"Absolutely amazing the way she teaches. Each technique is explained in detail. I love her work."
— SOFIA O.
"This is such a great addition to the knowledge and skill I learned at Sharon's boot camp in Vegas. Thank you!"
— JODY M.
"Una mágnifica transmisora. Fresca, alegre, sencilla, y con un sin fin de conocimientos para transmitir. Muchas gracias Sharon ha sido un placer poder asistir a tu curso."
— SONIA S.
"Thanks guys this is awesome great teaching we have learnt so much ."
— JENNIFER W.
"Stunning styles ! She's amazing <3"
— ELAINE S.
"I love her styles"
— ELENA K.
"After the 2day workshop in New York I just can't stop learning from Sharon. She is amazing!!!!"
— ANITA J.