Shag Lights
Balayage for short styles
Shag Lights Includes:
Lifetime Access
4

Reviews
Shag Lights
Tabitha Dueñas (@hairbytabitha) shares this classic balayage technique, which is the perfect road map for adding depth and brightness to short hair. It pairs perfectly with the Pixie Shag cut, taught by Judith Viola. Applying lightener in a freehand format accentuates the short and long details. This application can be customized to deliver natural results or prep your client's hair for fashion tone.
You Will Learn:
How to highlight layered cuts with confidence
How to master blending techniques for balayage
How to get the most lift possible out of your paint
What to paint and what not to for a flawless result
Instructor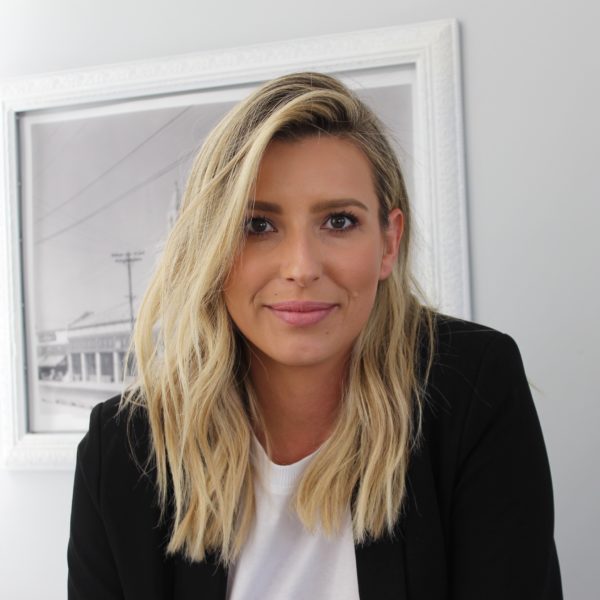 Tabitha Dueñas

View All Courses
Tabitha Dueñas (@hairbytabitha) has been practicing hair since 2003, and has a long history in education. She started a new apprentice program at ARROJO Studio in NYC, and in 2015 began working at Nine Zero One Salon in West Hollywood, California. Tabitha continued honing her skills as an educator at 901 Academy, teaching more than 100 classes and developing multiple techniques. Today Tabitha and her husband are proud salon owners in West Hollywood and continue to share all they have learned through collaborations and on their own platform www.essentialhairacademy.com.
4 Reviews for Shag Lights
"The videos freeze a lot."
— ELI G.
"Beautiful results. So reminiscent of my childhood days and the neighborhood hair. Perfect forethought on the sectioning and developer choices. Toning options are endless. Thank you"
— BRETT A.
"Awesome! Loving this education!"
— MONIQUE F.
"Another banger from our Hairbrained friends. Cheers."
— REN S.