Includes 4 Courses:
Click to view
Cutting Bundle Includes:
Lifetime Access
Cutting Bundle
Lifetime access to over 17 hours of cutting education from 3 of the industry's most respected mentors; Gerard Scarpaci, DJ Muldoon and Julian Perlingiero. Covering techniques ranging from precision cutting to dry and razor cutting. This is a great addition to your in-salon training program.
Cutting Bundle Includes
Gerard Scarpaci's Innovative Cutting (Reg Price $59)
During this course you'll learn fresh approaches to 3 salon-friendly cuts that will expand your repertoire and thrill your clients. Each cut contains lessons that help you look at your craft in a whole new way.
Carved Long Layers: A seamless approach to cutting long hair with scissors/shears employing an artful dry-cutting technique.
Modern Mid-Length Shag: Explore scissor/shear freehand cutting combined with clever disconnections and razor detailing for a distinctive update.
Multi Textured Short Shape: A razor cropped undercut that can be paired with a series of versatile tops using scissor or razor, allowing for many styling options.
DJ Muldoon's Contemporary Bobs (Reg price $59)
Renowned for his signature minimalist approach to cutting, DJ Muldoon teaches the what, why, how, when & what if, of the Bob with Graduation and Box Bob. DJ simplifies these complex shapes, so they are easy to understand and use everyday in the salon.
Bob with Graduation: Refine your technique in creating Graduation, working diagonally while utilizing over direction & finger angle to distribute and manage the weight build up – all while maintaining a definite Bob line.
Box Bob: Learn to craft a truly personalized Contemporary Bob by effectively using horizontal Graduation & Elevation to place the weight in the most suitable balance with the features. A no tension dry cutting technique for the bangs rounds out this modern classic
Julian Perlingiero's Precision Cutting (Reg Price $59)
During this dynamic workshop, we will explore thought provoking approaches while providing clear, precise instruction -including variations of the bob that will allow you to execute this timeless look consistently on any texture and length. You will learn:
One-length Bob: How to achieve the perfect cut while understanding the techniques that will help you control hairlines, work effectively with density and growth patterns while cutting a clean line.
Graduated Bob: Learn the sectioning patterns, elevations, and cutting angles that will allow you to add fullness while maintaining the outline to create modern, timeless looks.
Bob with Layers: Explore how to create movement and texture while learning the effect it will have on different textures of hair. Learn how to create a lean and full look by removing weight.
Gerard Scarpaci's RazorCraft (Reg Price $59)
Learn to utilize the razor as an extension of your hand to carve shape, diffuse lines and erase weight. RazorCraft will help you gain confidence and control of this versatile cutting tool and help you to develop your own signature style.
Razor Long Layer with Curtain Bang:

Create a custom face frame with a personalized Curtain Bang. Then internally long layer the hair in a visual and fluid way to release texture and movement. This look is a staple of successful salon work.

Razor Graduation:

Build graduation in a modern textured way, simply by varying your stroke and blade rotation with each section. The unique end result allows for styling versatility and organic movement that never goes out of style.
Instructors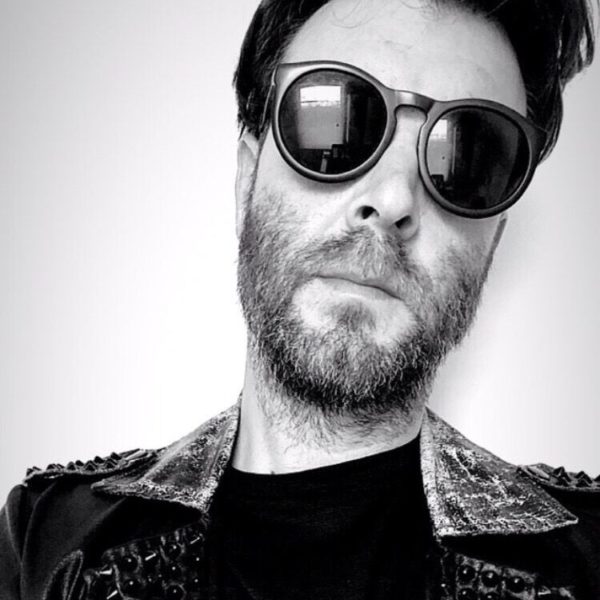 DJ Muldoon
A renowned master hair cutter, DJ (Daniel Joseph) Muldoon started his career in 1994 at the iconic Sassoon Academy in Santa Monica, Ca. Today, DJ is a master educator and platform artist who shares his knowledge and skill with a worldwide audience.  

DJ is known for his no fluff approach and his ability to breakdown the what, why, how, and when in haircutting. An early adapter and leader in producing digital video-based 'step by step' education, DJ believes that 'Knowledge Destroys Fear' and is proud to represent the hairdresser as an independent artist.
Gerard Scarpaci
Gerard Scarpaci is a veteran craft hairdresser with over 28 years of experience in the salon, in classrooms and on stages around the world. One of the industry's most respected educators, Gerard co-founded Hairbrained.me, a global community of #crafthairdressers and colorists with over 700,000 members, fans, and followers worldwide.
Since the communities launch in 2008, Team Hb has gone on to launch the Hairbrained.pro Shop, produced the now iconic "Hb Teach-In" master jam events, introduced the inspiring Hairbrained Video Awards, and created Hb LIVE Academy, the start of a revolution in online craft hairdressing education.
Gerard currently divides his time between engaging with the Hairbrained community, sharing his passion for the craft by continuing to teach every chance he gets, and collaborating with the Hb team and our partners to continue to elevate the craft.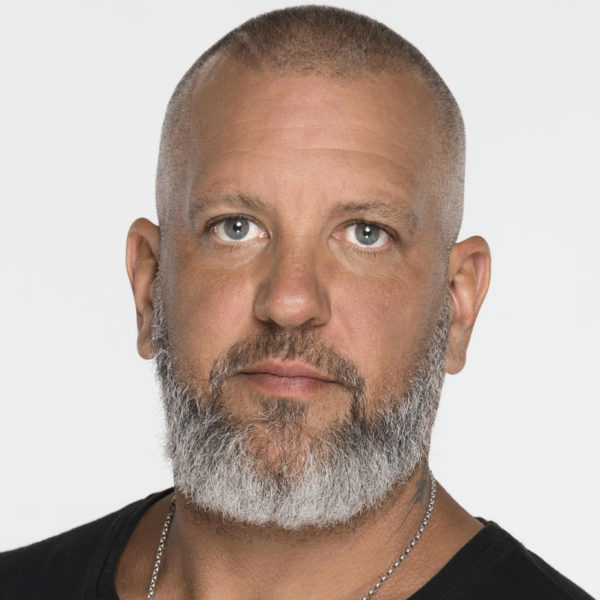 Julian Perlingiero
Julian joined the revered Vidal Sassoon organization as an apprentice in 1990. He went on to become a successful stylist before being promoted to the position of full-time educator at the world-renowned Sassoon Academy. He quickly became a Creative Director and was an integral part of reinventing the geometric cutting system that so many hairdressers rely on today.
With experience as a precision haircutter and stylist, educator, platform artist, creative director, academy principal and salon owner, Julian founded GoldPigEdu training with the goal of sharing his experience, knowledge, and insights around the world.